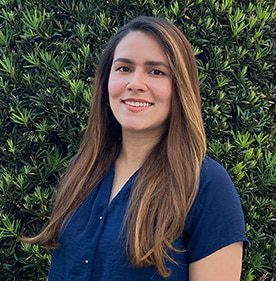 Dr. Rivera completed her undergraduate studies in cellular and molecular biology and obtained her medical degree from the University of Puerto Rico. During this time, she was participating in research studies on metabolic syndrome in women, which is one of her big interests. Dr. Rivera moved to Florida to complete an Internal Medicine residency at the University of South Florida (USF). She finished her Endocrinology, Diabetes, and Metabolism fellowship at USF-affiliated hospitals Tampa General Hospital, James A. Hailey Veterans Hospital, and Moffitt Cancer Center. During her training, she participated in projects related to diabetes mellitus, quality improvement, and patient safety, and presented her work at national endocrinology conferences.
Dr. Rivera is board certified in Internal Medicine and board eligible in Endocrinology, Diabetes, and Metabolism. She is particularly interested in metabolic health, obesity, diabetes mellitus, and autoimmune thyroid disease.
During her free time, she enjoys exercising, cooking healthy recipes, going to the beach, spending time with her two dogs, and shopping for new plants.