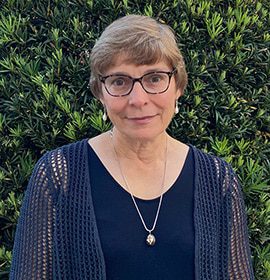 Dr. Zagar is a native of Pennsylvania, and graduated from Clarion State College with a double major in Mathematics and Chemistry. She then attended medical school at the University of Pennsylvania, in Philadelphia, graduating first in her class of 160 students. She remained at the Hospital of the University of Pennsylvania for her internship and residency in Internal Medicine. She did her fellowship in Rheumatology at Duke University in Durham, North Carolina.
Dr Zagar joined our staff in 2005. Prior to that, she was a member of the Department of Rheumatic and Immunologic Diseases at the Cleveland Clinic Foundation in Cleveland, Ohio. There she served as the Fellowship Education Program Director to train physicians specializing in Rheumatology. She was also a member of the Center for Vasculitis Care and Research, headed by Dr. Gary Hoffman, and has participated in numerous clinical trials related to osteoarthritis, rheumatoid arthritis, psoriatic arthritis, lupus, and vasculitis.
Dr. Zagar has been board certified in both Internal Medicine and Rheumatology for 30 years, and she is a fellow in the American College of Rheumatology.
Dr. Zagar and her family enjoy numerous outdoor activities, particularly sailing, biking, and gardening. She also plays flute, classical piano and in 2021 joined the Tampa Bay Symphony playing cello.